Welcome! If you're planning for a puppy, or have just brought one home, this free puppy prep kit will help things go smoothly so you can avoid stress and enjoy your puppy! Grab one, or grab them all–just click on the images below.
Enjoy!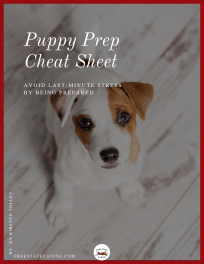 Puppy Prep Cheat sheet
Avoid last-minute puppy stress by being prepared.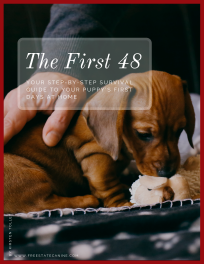 The First 48
Your step-by-step survival guide to your puppy's first days (and nights!) at home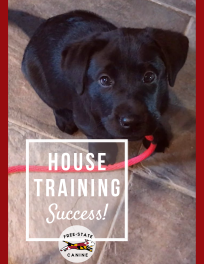 House Training Success
Set yourself and your puppy up for house training wins from the very first potty break.